Ben Desailly
Digital Marketing Manager at Loud&Clear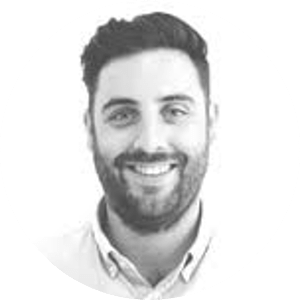 Ben Desailly develops digital marketing and SEO strategies at Loud&Clear, a digital agency based in Melbourne, Australia. He has worked with clients like Kayser, Strike Bowling, Skyzone and The Inside Project.
Customer Centric Campaign Strategy
2017 should be all about the consumer.
Today, we have unparalleled opportunities to connect with different audiences and segment our offerings and language to each group. To make full use of this opportunity, we need to build digital campaigns around the benefits to the user rather than the specifications of the product.
We deal with businesses every day that ask us to advertise their services or products. The conversation usually begins with, "we want to tell people that we do this/sell this". Before we can do this, we need to correctly understand why the user would choose your business or product.
By asking the right questions about your offering - do my customers have a set demographic profile? What problem does my business solve for my customers? What is an incentive that will motivate a customer to interact? - you will gain a clearer understanding of your customer and be able to orient marketing strategies around those insights, providing customers with a more relevant and useful message.
Segmenting offerings and campaigns will result in much higher returns and engagement levels. Having such a structured approach will aid in identifying what elements of the campaigns were successful and what needed updating.
Data Driven Insights
Data and analytics can seem vast and complex.
But it shouldn't.
Assuming your website has a basic level of analytics installed, your users will provide highly relevant insights into what they want through how they behave on the site.
For example, for an eCommerce website we recommend:
- Choosing your featured products based on which one's users view the most, rather than which ones the business has the most in stock.
- A homepage banner is often the first thing a user sees on your website. Use the number of clicks to find patterns. E.g banners with more images and less text get clicked 30% more.
- Be very clear about what your website goals are and their value. If no-one is filling in your email subscription option, but email newsletters typically result in lots of sales, try offering an incentive to sign up.
- If you're sick of fighting with colleagues over what should be featured on the website, why not A/B test the options and let your users decide. This is a lot simpler than most businesses think.
- Set aside time to analyse different hypothetical user journeys. Data analysis is all about the ability to explore possibilities rather than proving yourself right.
Try new opportunities
The worst thing a company can do is assume that what has worked the best in the past will always work the best.
We recommend allowing some discretionary budget for exploring new opportunities. This doesn't always have to mean creating new assets and setting up expensive new platforms; it can often be done by leveraging existing assets and ideas.
Do any of these situations match yours?
Do you have video assets that were created for one campaign sitting on the server gathering dust? Why not leverage these videos for a YouTube campaign. Better yet, get short 30 second versions built from the start that will work better on YouTube.
If you have always run Adwords ads but nothing else, why not experiment with some ads on Facebook or Instagram?
Do you have any mobile-only ads? With mobile internet usage now exceeding desktop usage levels, it makes sense to tailor your offerings to mobile.
Have you approached other businesses about partnerships and cross promotion?
The key is to very clearly identify business objectives and ensure the necessary tracking is in place to accurately record and evaluate the results. The worst case scenario is spending money on new opportunities with no idea whether they're working or not.